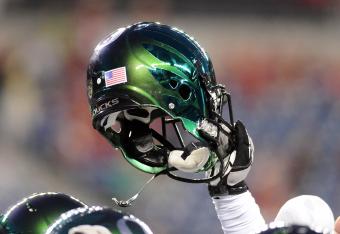 James Snook-USA TODAY Sports
When you think of a balanced team, you think of a team that is equally strong on both sides of the ball.
There is a lot of balance in the Pac-12—without a couple of teams—yet the league just doesn't get the credit it deserves when it comes to analysts and fans declaring which conferences play well both offensively and defensively, and which, well...don't.
The Pac-12 has been erroneously accused of being a pass-happy conference that plays no defense by fans that simply don't understand the cause-and-effect of playing against prolific offenses.
The SEC is known for its stingy defenses throughout the league, and it has a strong case for that perception—but if you dig a little deeper, you'll find that SEC teams with outstanding defenses still have a hard time stopping a prolific offense.