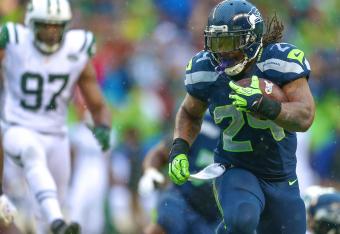 Ever since the Seattle Seahawks advanced deep into the playoffs with an 11-5 regular-season record, fans and media members alike have placed supersized expectations on the organization for the 2013 season. Many top-notch NFL analysts even have the Seahawks representing the NFC in the Super Bowl.
The heightened forecast for the team is fair based on the fact that it added key players at key positions during the offseason. Not to mention, quarterback Russell Wilson is entering his second season as the team's signal-caller.
However, we all know the Lombardi Trophy isn't won on paper. It's won in the trenches on a week-by-week basis.
The NFL is a league that is predicated on parity. On any given week, a winless team could take down an undefeated team. It happens every year. That's why Seattle needs to learn how to not only manage its expectations for the entire season, but for Week 1 against the Carolina Panthers.