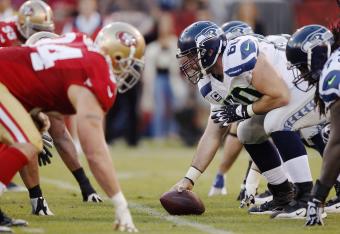 Brian Bahr/Getty Images
Since the beginning of 2011, the Seattle Seahawks and San Francisco 49ers have formed one of the most vitriolic rivalries in the NFL. You know, prior to the season, Pete Carroll and Jim Harbaugh had both contests circled on their calendars.
There's nothing more either coach would love more than to embarrass the other one. Unfortunately for Harbaugh, Coach Carroll and the Seahawks did the embarrassing when these two teams met the first time around back in September.
Nonetheless, the ball is now in Harbaugh's court.
Seattle will have to fly two hours to the South and square off against San Francisco, at Candlestick Park. With injuries considered, let's break down which team has the edge at each position heading into Week 14 of the 2013 season.