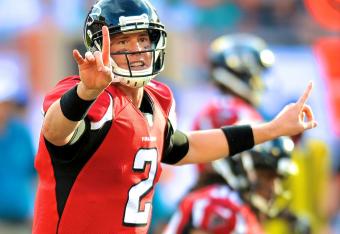 Atlanta Falcons wide receiver Roddy White went on ESPN's First Take in April and said the team's 2013 motto was "Super Bowl or bust."
After Sunday's 27-23 loss to the Miami Dolphins dropped the Falcons to 1-2 on the season, the idea of Atlanta playing in MetLife Stadium in Super Bowl XLVIII seems far-fetched.
The Falcons jumped out to an early 10-point lead Sunday and squandered it. A combination of red-zone mistakes and inefficiency allowed Miami to stay in the game long enough for Dolphins quarterback Ryan Tannehill to orchestrate a game-winning drive late in the fourth quarter.
The Falcons have some problems. Combine those problems with a horde of injuries and a 3-0 NFC South foe in New Orleans, and Atlanta is looking up at a massive hill to climb just to make it into the playoffs, much less land in the Super Bowl.