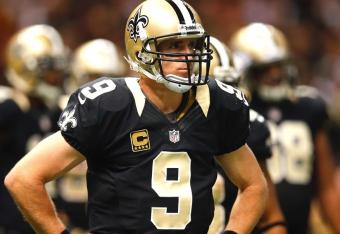 When it comes to statistics, the NFL is used to New Orleans Saints quarterback Drew Brees leading the league.
In each of the last three seasons, Brees led the league in completion percentage. Last year he threw for more yards in a single season than any other quarterback in NFL history, and in three of the last four seasons Brees has thrown more touchdown passes than anyone.
This season, he's still leading the league in touchdown passes and yards through the air, but he's also crept up to the top of the league in a negative statistic.
Brees is tied with Indianapolis Colts rookie quarterback Andrew Luck with 18 interceptions this year, more than any other passer.