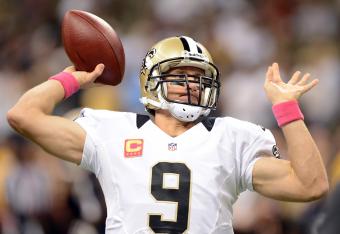 Harry How/Getty Images
Most teams welcome the bye week, and for rest and getting players healed up, the New Orleans Saints surely enjoyed their week off. However, since the Saints finally broke into the win column in Week 5 and many aspects of their defense improved, it kind of broke momentum.
The Saints will travel to play the Buccaneers Sunday to see if they can reignite the same spark they showed against the San Diego Chargers in the second half, a game where New Orleans held San Diego to just seven points in the second half and scored 17 unanswered points to end the game.
Here's what else the Saints will have to do to build a winning game plan to beat the Buccaneers.
Never Let Off the Gas