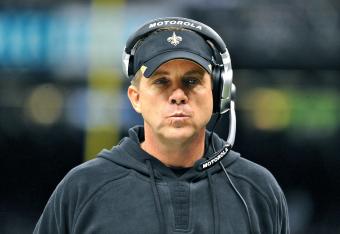 Head coach Sean Payton sat out the entire 2012 season, suspended by NFL commissioner Roger Goodell for his part in the New Orleans Saints' pay-for-injury bounty program that spanned three seasons from 2009 to 2011.
Payton won't miss one second of preparation time for the 2013 season. Fox Sports' Jay Glazer reported Friday that the Saints and Payton had agreed in principle to a new deal:
Adam Schefter of ESPN reported shortly thereafter that Payton's new deal was a five-year contract. The financial terms were undisclosed.
When Payton was suspended, he was still under contract with the Saints. However, he had a clause in that contract that allowed him to leave if general manager Mickey Loomis was suspended or left the franchise. The NFL voided that contract because Loomis was one of the members of the staff, along with Payton, punished and suspended by the league.