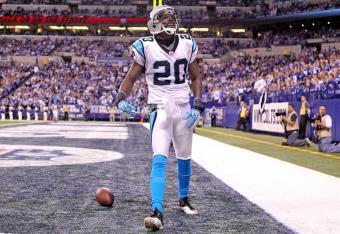 Andy Lyons/Getty Images
Chris Gamble is taking his money and leaving the NFL world.
The Carolina Panthers released the cornerback on Friday in a cost-cutting move that saved the team $7.9 million and thrust it under the salary cap. On Monday, Gamble's agent Carl Poston told Josina Anderson of ESPN that Gamble was headed for retirement.
But is football still an option?
Gamble led or tied for the team lead in interceptions six times during his nine-year stay with the Panthers. At the age of 30—Gamble turned 30 today—there has to be gas left in the tank, right?
According to Poston's statement to Anderson, there was some serious interest in Gamble going forward: