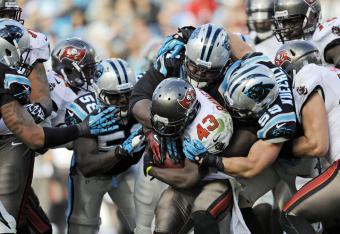 Sam Sharpe-USA TODAY Sports
Historically, slowing down the New Orleans Saints has been an issue. At least it has been since quarterback Drew Brees and head coach Sean Payton landed in town and turned the Saints into an offensive juggernaut.
In most cases, when you need to pose the question, "Is Team X good enough to slow down the Saints?" the reason the question needed to be asked is because their offense is so powerful and Brees is used to moving the ball down the field and putting points on the scoreboard at will. And that's typically been the case this season.
New Orleans ranks seventh in the league in scoring with 26 points per game and sixth in total yardage at 396.1 yards per game.
But headed into Week 14, asking whether or not Team X can slow down the Saints isn't all about New Orleans. The Saints are hosting the Carolina Panthers on Sunday Night Football, and the Panthers have a damned good defense.