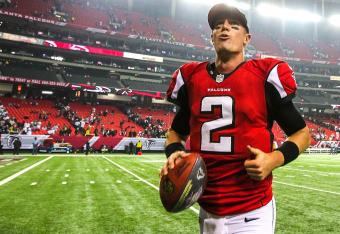 After the Atlanta Falcons' 34-0 pasting of the New York Giants in Week 15, the players and the fanbase had a bit of ammunition in the year-long battle both have been fighting with the national media.
Even though the Falcons sit at 12-2 on the season and made it through eight games without a loss to start the season, most of the national media pundits didn't buy into the idea that Atlanta was a Super Bowl-caliber team.
The Falcons are benefiting from a weak schedule.
Atlanta is barely beating teams it should be thumping.