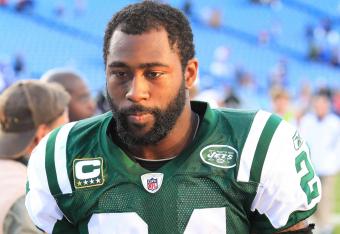 The Tampa Bay Buccaneers added safety Dashon Goldson in March and then made another huge upgrade Sunday by adding cornerback Darrelle Revis.
It's been a busy offseason for repairing the Bucs defensive backfield.
Tampa Bay's secondary was Swiss cheese last year, giving up a league-worst 4,951 yards through the air. Bringing in Goldson and Revis is a marked improvement, but it's still not enough.
The long-anticipated deal where the Tampa Bay Buccaneers trade for Revis has finally gone through, the team announced after Revis landed in Tampa and underwent a physical.