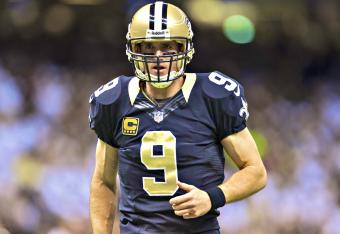 Getty Images
The stalemate atop the NFC South only lasted six days.
That's as long as the Carolina Panthers could hold on to at least a portion of the divisional lead they earned by winning their eighth game in a row last week and watching the New Orleans Saints drop a game in Seattle to the Seahawks.
The Saints and Panthers were locked with identical 9-3 records for such a short period of time that it's hard to imagine what the fuss was about.
Billed as the best matchup in the division this season, the Saints scored 31 unanswered points after falling behind 6-0 and punished the Panthers 31-13 in front of a rowdy Superdome crowd Sunday night. New Orleans held sole control of the NFC South for 12 weeks prior to allowing Carolina a taste of the top spot last week.