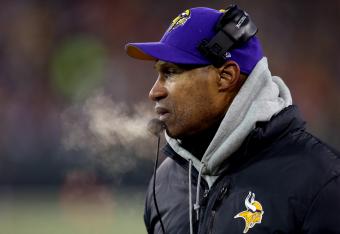 Jonathan Daniel/Getty Images
The Minnesota Vikings surprised everyone (even many of their fans) with an incredibly good showing, including a playoff appearance that, given the strength of the NFC North coming into 2012, looked unlikely.
Despite that, the team has more work to do in order to remain competitive at that level. The good news? Many of the pieces that allowed them to make their playoff run will remain in place.
Adrian Peterson will be more than a year removed from his surgery and coming off a career year. Christian Ponder has a full season of experience, and Percy Harvin will be healthy (and hopefully happy). Most of the defense is coming back, including standout rookie Harrison Smith.
It's a good core group to build on.