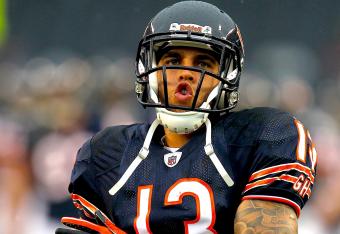 Word came on Tuesday that wide receiver Johnny Knox has been released from the Bears.
This is an especially tough cut from a fan and personal standpoint. After suffering a severe back injury against the Seattle Seahawks in late 2011, Knox had been slowly but surely working to return to the team.
The problem was perhaps that he was coming along too slow. In a Sun-Times piece from this past December, Knox admitted he "wasn't quite there physically," and given that we were a year removed from his initial injury, that had to worry the team.
In fact, some beat writers like Michael Wright of ESPNChicago.com are unsure he will ever play again.