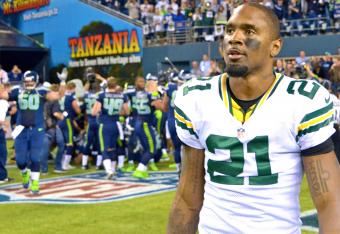 The end of Charles Woodson's career as a Packer is upon us, as the longtime Green Bay defensive back was released by the team Friday afternoon, according to Tyler Dunne of the Milwaukee-Wisconsin Journal Sentinel.
Woodson remains happy with his time in Green Bay and knows getting released is all part of being in the NFL.
While it may not be what Packers fans wish to hear, ultimately, his absence won't cause a huge ripple for the team going into 2013.
When I first heard (per Josh Alper of Pro Football Talk) that the Packers were preparing to release Woodson, I was a bit surprised.