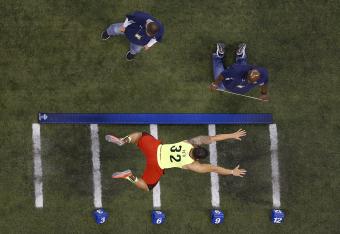 Joe Robbins/Getty Images
With the fifth pick of the 2013 NFL draft, there are a ton of ways the Detroit Lions can go and we got a great look at some options for them at the 2013 NFL Scouting Combine.
There are plenty of takeaways from the event, and here are a few Lions fans should concentrate on from here on out.
Lions Almost Can't Lose
There is no such thing as a sure thing, especially in the NFL draft. That said, this team is in a great position to grab a top player for any one of a number of needs.