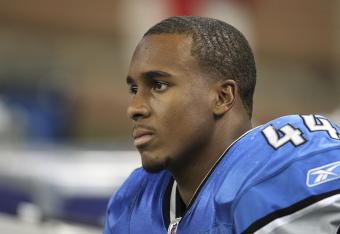 Leon Halip/Getty Images
The news that Jahvid Best is unlikely to play football ever again should come as no surprise to anyone who reads this blog.
I've been saying he was done (and should be) since this summer, and so I almost feel as if this whole subject is a bit retread.
That said, things look much different for the Detroit Lions now versus what they looked like even three months ago, so the subject is worth revisiting one more time.
Back in July, there were much bigger question marks about who would pick up the torch with Best down. At first, it looked like Kevin Smith was the guy, but Smith quickly faded.