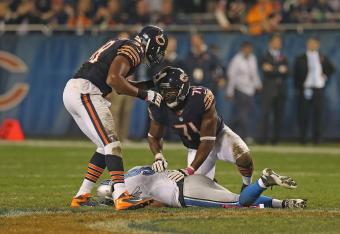 Jonathan Daniel/Getty Images
It's a new year, but a pretty familiar story for the Lions.
After a tremendous 2011, Detroit virtually imploded this season, scraping together a mere four wins and being outscored by 65 points, a shocking number given what this offense managed in 2011.
Where did it all go wrong for Detroit this year?
Let's take a look.
Discipline
As I broke this down, I had a segment for penalties, off-field issues and other similar problems but it's all linked together really under the heading of discipline.