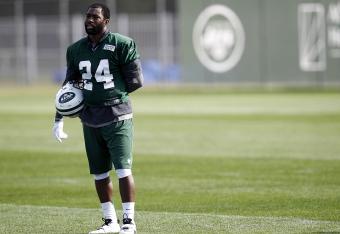 Jeff Zelevansky/Getty Images
The New York Jets apparently have cornerback Darrelle Revis on the trading block (despite swearing they don't) and the Daily News' Manish Mehta is reporting that at least three teams are interested and will make an offer on Mar. 12th.
Now, we're pretty sure that Atlanta is involved. Rumor has it that San Francisco is involved as well, though it's one of those things which makes sense and yet also doesn't due to spending habits and such.
We don't know the third team (and let's face it, in reality, we don't know the first two, either), but it's the time of year for speculation, so the real question is: Should one of these teams be the Lions?
In some ways, it makes a ton of sense. In other ways, it's madness.