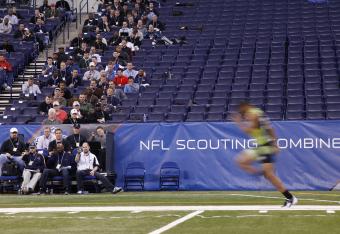 Joe Robbins/Getty Images
Here comes the 2013 NFL combine—almost a full week of running, throwing, catching and interviewing for 335 athletes hoping to make it to the NFL.
Only 224 get drafted (not including a handful of compensatory picks), which makes it clear how critical this week is for many players, especially those who are not "names" the public is all that familiar with.
Vikings fans are going to need a spreadsheet to keep it all straight and probably a 40-ounce energy drink to keep up.
I don't have that, but I have put together a guide to help you through the event.