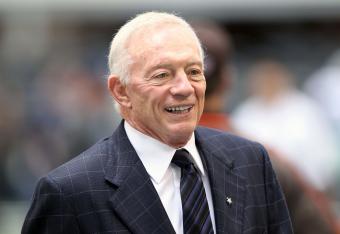 Tim Heitman-USA TODAY Sports
Entering the 2013 NFL draft, which gets underway at 8 p.m. ET on Thursday, the Dallas Cowboys are on a little bit of a roll. A team that for much of the first decade of the 21st century was criticized for its draft follies has hit on all of its first- and second-round picks since 2010, with the jury still out but looking favorable for Morris Claiborne.
Can they keep the momentum going in 2013? We'll get our first feel for things Thursday at Radio City Music Hall, when Dallas is scheduled to be on the clock with the No. 18 overall pick.
There's a lot of speculation right now, but let's just step back and get inside the Cowboys' war room. Here's what the team should be thinking in the hours leading up to the big event.
We have to keep it simple