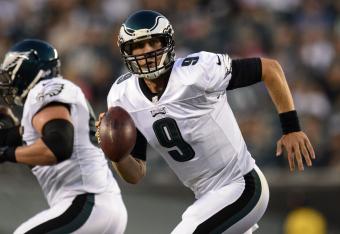 Howard Smith-USA TODAY Sports
As reported by ESPN.com's Phil Sheridan and many others, Michael Vick will start the year as the Philadelphia Eagles' No. 1 quarterback for the third consecutive season.
However, that doesn't mean he'll finish it that way, which is the primary reason why new head coach Chip Kelly has to insist that both Vick and second-year arm Nick Foles remain on the roster ahead of their Week 1 matchup with the division rival Washington Redskins.
Let's break down the reasons why the Eagles should keep Foles for now.
1. There's a Chance Vick Doesn't Hold up