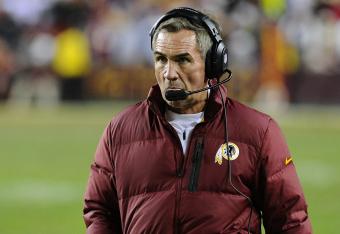 USA TODAY Sports
The 2013 NFL regular-season schedule has hit newsstands, and we now have a better feel for what the Washington Redskins will have to do in order to win back-to-back division titles for the first time since 1984.
Earlier, we broke down the Redskins' opponents and offered up a game-by-game analysis. Now, let's give you one more broad breakdown of what the 'Skins have to deal with in 2013.
The good: Only West Coast trip is in Oakland
I had to reach for good here, because there's a lot more bad. However, the 'Skins should be thankful that they're getting San Diego and San Francisco at home, while traveling to Oakland for their only game on the West Coast.