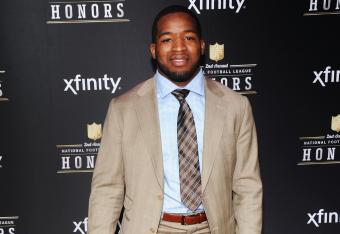 Jamie McCarthy/Getty Images
While I've committed much of my life to the world of sports, I've always been adamant that professional athletes shouldn't typically be viewed as role models. If or when I have kids of my own, I'll make a special effort to ensure that my spawn don't idolize the players they watch for anything more than what they do on the field, ice or court.
I know a lot of real good dudes who play NFL football, NHL hockey, NBA basketball and Major League Baseball, but far too many are man-children with a penchant for abusing substances and/or womanizing and/or disobeying the law.
Once in a while, though, a player comes along who fully gets it. No ego, no sense of entitlement, no terrible knee-jerk investments.
Second-year Washington Redskins running back Alfred Morris fits that profile.