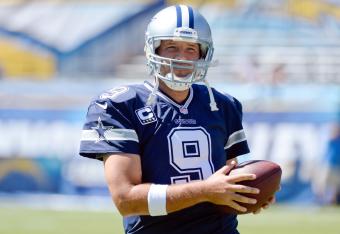 Robert Hanashiro-USA TODAY
Back in Tony Romo's first season as a starter, Romo helped the Dallas Cowboys slay Peyton Manning and the 9-0 Colts. Three years later, they took down the 13-0 Saints in New Orleans. Now, they have a chance to defeat another undefeated team when they host Manning and his Denver Broncos.
Denver's only 4-0, but the Broncos have been about as dominant as any team in history over the last four weeks. They're outscoring their opponents by an average tally of 45-23 and Manning is putting up video game numbers.
The Cowboys are thus pretty clear underdogs Sunday, which means they have little to lose. That gives a talented and relatively healthy team a chance to send a message by spoiling Denver's party. Here's a final preview of the matchup from Dallas' perspective, along with a prediction...
What Dallas must do to win, offensive edition