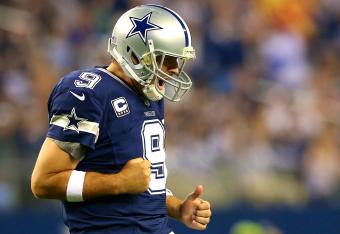 Getty Images
It's been a long time since a lack of talent was the problem in Dallas. The problem with the Cowboys these last few years has simply been their inability to win.
I know, it's a big problem.
But in each of the last two weeks, this banged-up Dallas team has indicated that it does, in fact, have some winning bones in its body. Twice in a five-day span, the 'Boys were tied 21-21 in the fourth quarter, and in both cases they found a way to get the W.
While they've made plenty of fourth-quarter comebacks over the years, these victories felt different.
For starters, the Cowboys very rarely win back-to-back games, period, let alone in such gritty fashion.