By Stephen Albertini (Photo: Matt Slocum/Associated Press)
The 76ers are free-falling to the season's finish line in spectacular fashion, losers of 18 straight games following Wednesday's loss to the Kings at the Wells Fargo Center...
Lists/Rankings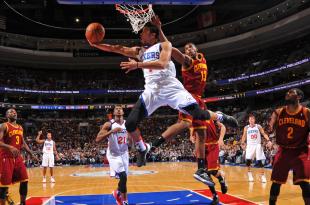 It's early on in the 2013-14 NBA season, but there have been quite a few surprises already in the Eastern Conference. You know; the good, the bad, and the ugly. Some teams are awful and the Indiana Pacers are absolutely winning...