Lists/Rankings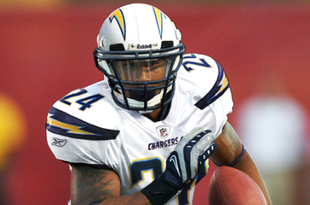 by Shawn Dhani
It was a while ago when the San Diego Chargers released running back LaDainian Tomlinson. Luckily, they kept Darren Sproles. Then, during this year's NFL Draft, the Chargers selected running back out of Fresno State Ryan Mathews at the twelfth pick...
Previews/Predictions
by Vernon Croy
This week features a matchup between the top two teams in the AFC West. The 5-0 Denver Broncos will travel to San Diego to meet the 2-2 Chargers. Despite being 5-0, the Broncos are actually the underdog in this one with a 3...