Opinion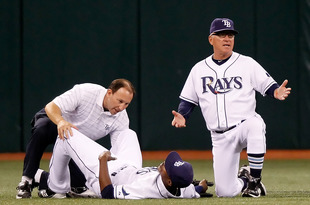 32
by Jim Folsom
The Tampa Bay Rays are one of baseball's most talented teams. They have it all. They have very good defense, very good pitching, pretty good power, and above-average speed. They could very well go all the way...
Previews/Predictions
by April Weiner
One of the biggest parts of MLB Spring Training is determining who will be the starters. As usual, there are a lot of tough position battles this year. A lot of high-profile moves were made this offseason...