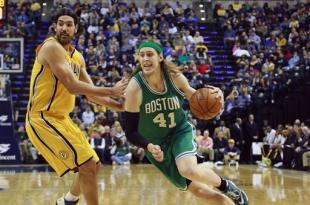 By Scott Polacek (Photo: R Brent Smith/Associated Press)
The Boston Celtics will likely be without big man Kelly Olynyk for a critical Wednesday showdown against the Indiana Pacers because of an eye injury. Continue for updates...
Opinion
The transition from college to the pros has been more of a roadblock than a speed bump for most 2013 NBA rookies. Even the top guys are struggling—guys who excelled in summer league and preseason...