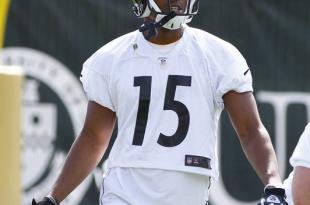 From ProFootballTalk
Back in late December, the Steelers waived wide receiver Justin Brown in order to make room for running back Ben Tate because Le'Veon Bell's knee injury created a need for more backfield depth...
Previews/Predictions
Saturday is homecoming for the Northwestern Wildcats (2-4) and they will host the No. 22 Penn State Nittany Lions (6-1) at Ryan Field. The Wildcats enter the game with one of the worst pass defenses in the nation...