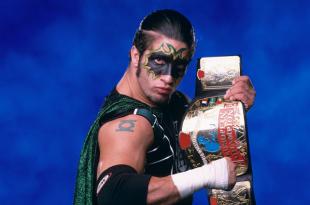 By Erik Beaston (Photo: Credit: WWE.com)
"Stand back! There's a Hurricane coming through!" Clad in green and black, a mask shielding his identity, The Hurricane exploded through the curtain and made his way to the squared ...
Previews/Predictions
by Alex Brooks
Turn on your TiVos and get ready for a Hurricane watch. On tonight's ECW after the first commercial break, you can see Tiffany talking to one of the backstage workers about an accident that happened...