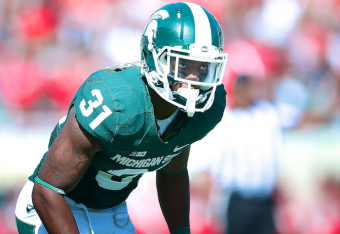 USA Today
Four cornerbacks were drafted in the first round of the 2013 NFL draft.
In 2014, that number should be very similar, but the overall depth of this class is notable. Who are the best cornerbacks on the board? It's a group you should get to know.
What do NFL scouts look for in a cornerback prospect? We're looking for recognition skills to find the ball, the speed and agility to change direction and then accelerate to the pass or ball-carrier, and the physical skills to put the runner on the ground after he has the ball.
You can learn more about those individual traits in our "How to Scout" series.