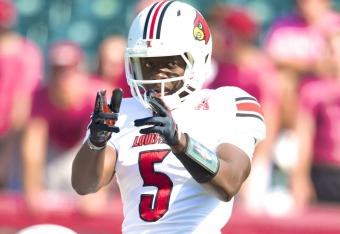 Getty Images
Who is the best quarterback in the 2014 draft class?
That's a question that's caused heated debate for months, and yet there is no consensus as to who should be on top.
There isn't a Peyton Manning or Andrew Luck type of prospect in this class who blows everyone away and checks off every box. But there is a quarterback who sits safely within that next tier of prospects. Who is it?
That's what the NFL Draft 100 identifies. Each list in this series was compiled after looking at the film for the top 100 players on my big board in order to determine who the best prospects are at each position and what they do best.