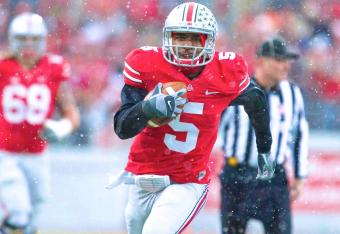 Trevor Ruszkowski/USA Today
It is officially NFL draft season—or at least it is in my office.
Now that the Army-Navy game is over, and with just two weeks left in the NFL season, my focus goes to the 2014 draft and offseason scouting of players. Just like what you'd see in an NFL front office, except here it's a one-man show.
The winter months are a time to do serious evaluation heading into the upcoming draft class. And as we prep for the Senior Bowl and NFL Scouting Combine, that means more efforts spent digging deep on draft prospects and a second look at the top guys scouted throughout the season.
That will lead to changes in rankings and ultimately mock drafts too. This is a draftnik's favorite time of year, though, so let's get started.