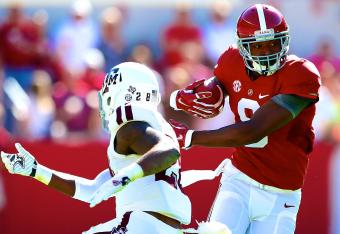 Getty Images
The 2014 NFL regular season is over, which means it's draft season for 20 teams.
Scouting departments are already preparing big boards for each team, but how the draft plays out will depend largely on hirings, firings and free-agent signings. That doesn't mean we can't take a look at how the 2015 NFL draft would look if it happened today, however.
Using declared and expected underclassmen and the current draft order (which is set for the first 20 picks), here's a look at Round 1 of the upcoming draft.