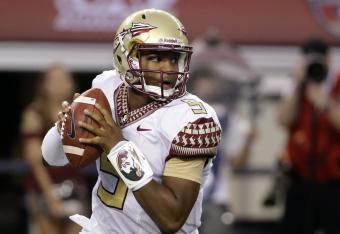 Tony Gutierrez/Associated Press
You can call them red flags, off-field questions or character concerns, but in a new age of increased awareness and punishment for crimes away from the field, NFL teams are hyperfocused on the character side of scouting.
In my talks with agents, scouts, personnel directors and general managers this year, there has been one common theme: recruit and/or draft the most talented players who are good people.
With the Baltimore Ravens, Carolina Panthers and Minnesota Vikings—not to mention the NFL office—going through terrible public-relations nightmares, thanks to off-field issues, the background and integrity of every draft prospect will be weighed more than ever in the upcoming class.
That doesn't mean that every anonymous scout quote we see between now and the draft deserves merit. There are times when a competing agent or even NFL teams will spread false or exaggerated information with the hopes of moving a player down the board.