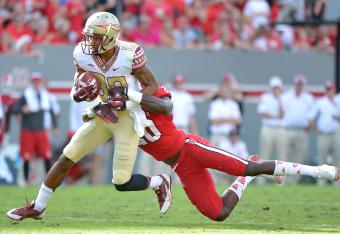 Grant Halverson/Getty Images
October is here, and more than the leaves are falling this month.
As NFL teams win (and lose), the draft order becomes more set and we see which areas each team will be looking to address in the upcoming NFL draft. Some are obvious, like the New England Patriots needing help at wide receiver, but others take weeks to flesh out. But make no mistake, every NFL scout is at a college right now watching film, meeting coaches, talking to trainers and evaluating prospect game film.
With the NFL draft set for April 30, teams now have an end date to work toward. And we do too.
— One area scout told me this week, "Everyone loves (Brett) Hundley, but hates EJ Manuel. They're the same player!"