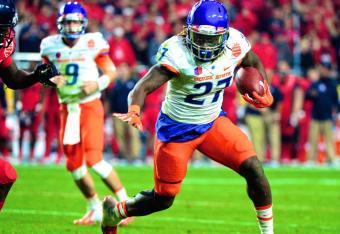 USA Today
Rest easy, football fans, it's officially draft season.
The regular season has ended and college football bowl season is ramping up, which means it's time to get hot and heavy into draft coverage. My personal assignments mean less NFL coverage—something that takes up a big part of my regular-season work—and a 100 percent focus on scouting and NFL draft work.
As rankings, job openings and the 2015 draft class starts to take shape, the draft season really comes into focus. And that results in a jam-packed Scouting Notebook this week.
— Baylor football received good news this week when defensive end Shawn Oakman decided to head back to school for his senior season. It's a surprising move, but Oakman does need to work on his technique and on becoming more consistent. I wrote previously that Oakman had been overrated, so this is a smart move on his part.