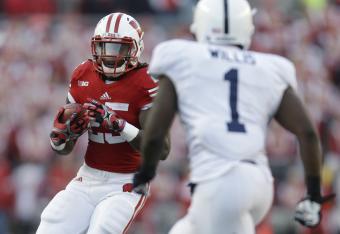 Mike McGinnis/Getty Images
When summer turns to fall, you can bet that NFL scouts are filling out the seats in college press boxes and film rooms as preparation for the upcoming NFL draft begins. The process is the same here at Bleacher Report, as all eyes on Saturdays are looking for the next great NFL draft prospect.
Which players are standouts at their respective position already? Many know the obvious names like Marcus Mariota and Jameis Winston, but what about the lesser-known players worthy of a draft pick at each position? In this very early watch list, we'll take a look at the top 10 players at each position and include their overall ranking if inside the Top 100.
Please note, underclassmen are included only if they are a top-75 player in the 2015 draft class. Per NFL rules, a college player must be three years removed from their high school graduation to be draft eligible. That means redshirt sophomore, juniors and seniors are included here.