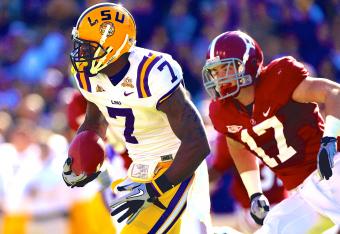 Getty Images
The job of evaluating football players is one filled with misses and some hits. But the good people at home rarely remember when you get one right—they'll always remember when you miss.
When you work in media and are asked to evaluate players, I've found it is best to be up-front and honest about missing on players. No one wants to hear excuses from analysts on why Jimmy Clausen didn't become a franchise quarterback—the fan at home wants to laugh at your misfortune and hear honest analysis on why Clausen didn't pan out.
I've been evaluating players since the 2002 draft, and I like to think I've improved with age. This article will peel back the curtain, though, showing you my top 10 players ever graded at each position. You'll also get notes on why certain players failed or why I was higher on some players than other analysts and even NFL teams were.