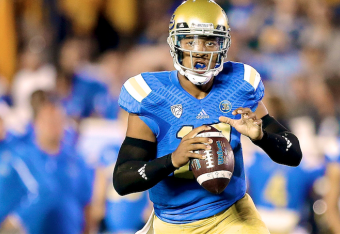 Chris Carlson/AP Images
The ink on the 2014 NFL draft is still drying, but that won't keep us from looking ahead to the 2015 draft with a fresh mock.
An early first-round mock draft has to be taken with some context, so here are a few ground rules.
1. Jameis Winston says he's not entering the draft this year, so I'm not putting him in any mock drafts at this time.
2. The draft order is based on the 2014 draft order (updated for trades). This is the only fair way I know to list draft order so early in the process. Once updated Super Bowl odds come out, I'll begin using those for my draft order.