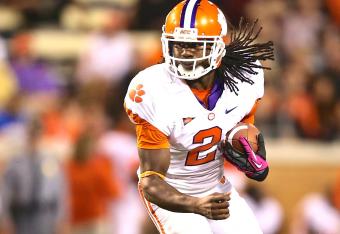 Getty Images
If you find yourself ready for the 2014 NFL draft but aren't sure where to go for updated information and analysis, you've found the right place. Welcome to the first edition of a new weekly column—my NFL draft scouting notebook.
This column will serve as a type of mind dump of all pertinent NFL draft news from the previous week. No one person can keep track of every player, every storyline and every injury, but here you will get the biggest news and how that news affects draft stock, team needs and other draft-related possibilities.
Every Thursday morning—from now until the draft—you'll get analysis, insider information, personal scouting notes and hopefully a few interesting nuggets.
Let's get started.
Five Up