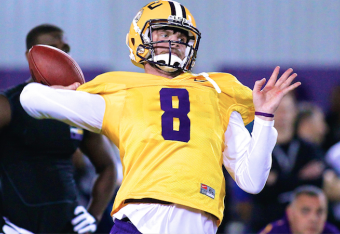 Jonathan Bachman/AP Images
In less than 30 days, the 2014 NFL draft will be upon us. And as we sit four weeks out, no one has any idea what to expect.
The Houston Texans are being quiet as we approach the draft as to whom or what they're looking for with the first overall pick. Do they want a quarterback, an offensive tackle or an edge defender? They might know, but as of now, no one else does.
And such is the reason most of us love the NFL draft. It's the best reality show on television.
Five Up