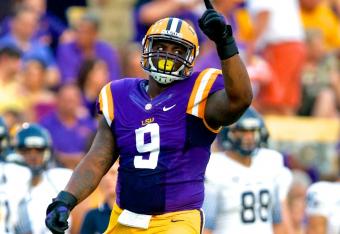 USA Today Images
We all know that outside pressure on quarterbacks is essential, but not enough people talk about the importance of interior pressure. It's equally effective and, as defenses evolve to keep pace with high-octane offenses, the inside pass rush is becoming more and more crucial.
That makes the value of a good defensive tackle much higher in today's NFL. Looking at the 2014 draft class, who does it best?
That's what the NFL Draft 100 aims to identify. Looking only at the film, who is the best?
The B/R NFL Draft 100 metric is based on scouting each player and grading the key criteria for each position. The criteria are weighted according to importance on a 100-point scale. Unlike our NFL 1000 series, this project factors in upside for each player—as the NFL draft is as much about upside as it is about production.