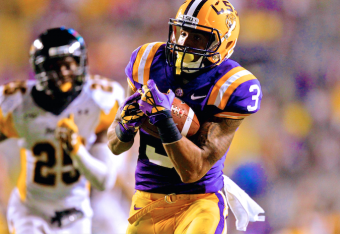 Derick E. Hingle/USA Today
Welcome back. It's been a while.
The craziness of the Super Bowl, and the many attempts to fly home after the Super Bowl, meant no Scouting Notebook for one week. But the draft season rolls on, and so we're back with a ton of news, notes and thoughts heading into next week's NFL Scouting Combine in Indianapolis.
With two weeks between writings, a lot went down both on and off the field. While Jonathan Martin and Richie Incognito dominated my world, there will be none of that posted here, as this is your place to get NFL draft information.
What are NFL teams and prospects doing to get ready for the combine? That and much more is packed into this week's Notebook.