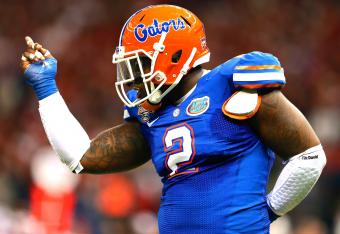 Kevin C. Cox/Getty Images
Is it draft weekend yet?
The craziness surrounding the NFL draft is always maddeningly entertaining, but this year the insanity is on steroids.
Players are moving up and down draft boards by entire days—not just a few spots here and there—nearly five months after the games ended. Unknown quarterbacks ignored by the Senior Bowl are now first-round talents. Game film is seemingly useless, and traits dominate, even if they don't produce results.
Or is this all one gigantic smokescreen? We'll find out May 8, but until then, here is your weekly update on all things NFL draft.