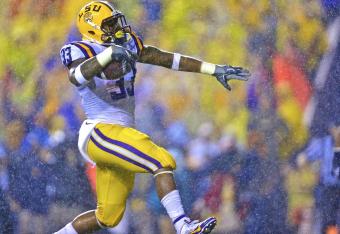 Gerald Herbert/AP Images
The 2014 NFL Scouting Combine is over, and with it the predraft process rolls on. With just over two months left until the May 8 draft gets started, much is changing in the NFL.
The goal of the Scouting Notebook is to update you on what you may have missed over the last week, but to also look ahead. Free agency begins March 11, and that will be the first big step in determining team needs as we head into draft season.
After free agency, pro days begin. That is one final chance for a player to impress teams before individual workouts and the actual draft.
What's changed since our last installment? Plenty, as players move up and down the board, and as teams get one step closer to making their draft-day decision.