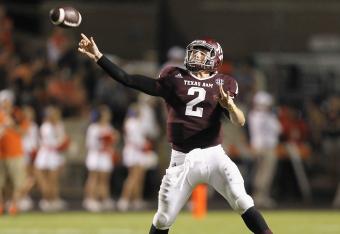 Bob Levey/Getty Images
Week 3 of the college football season brings marquee matchups sure to affect the rankings, but which games are NFL scouts focused on?
Here are the 10 games every NFL front office will be watching this weekend.
TCU heads to Texas Tech in an in-state showdown, but the players to watch here are tight end Jace Amaro and cornerback Jason Verrett. While the two aren't likely to match up head-to-head, Verrett's physical style of play could bring him in contact with the athletic tight end.
Louisville and Kentucky are bitter rivals, but that hasn't bled over to the football field as much as the basketball courts. This game is likely to be a one-sided battle, but watching quarterback Teddy Bridgewater against Mark Stoops' defense will make this one appointment viewing.