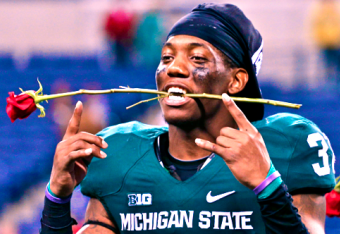 Getty Images
The first Scouting Notebook of 2014 comes with the NFL's regular season completed and only a handful of college bowl games left to be played. Ready or not, the offseason is fast approaching. It's time to get ready for months of analysis regarding free agents and the upcoming 2014 draft class.
Speaking of the 2014 draft, we're already seeing a solid group of underclassmen entering this year's crop. Top names like Teddy Bridgewater (QB, Louisville) and Jadeveon Clowney (DE, South Carolina) made their entries official this week, and we can safely expect other top juniors like Sammy Watkins (WR, Clemson) to soon follow their lead.
There's a lot to get to this week, so let's get started.
Five Up