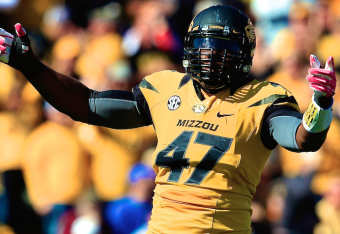 Getty Images
The 2014 NFL draft is here. What's the last-minute news being shared from NFL front offices as big boards are set and trade talks heat up? That's what we're covering in this week's Scouting Notebook.
Will the Houston Texans trade out of the top spot? Will the Atlanta Falcons or Detroit Lions make a splashy move up the board? That's what everyone wants to know, and we've got the info for you as the hours until the first pick is made come off the clock.
My final big board was set last week, but I sent my rankings to five teams this week for feedback and overall scouting philosophy discussion. These are some of the results of whom they felt should move up and down (one up and down per team). Each team scout would speak to his board only on the condition of anonymity for competitive purposes.
You can see where each player is ranked by checking the big board here.