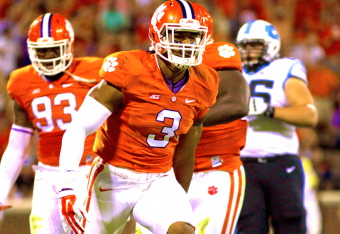 USA Today
You may have clicked on this article thinking it's way too early for a 2015 mock draft, and it might be. But if you're a current fan of the winless Oakland Raiders or Jacksonville Jaguars, you're probably already looking ahead to the upcoming draft. This is for you.
The NFL season is four weeks gone, and that means we can start looking at the current draft order (based on win/loss record) and marrying the order with team needs and draftable player talent. There are underclassmen listed here who may decide to return to school, but in late September, these are the players most likely to enter the 2015 draft instead of heading back to college for another season (or two).
Predicting what will happen in late April 2015 is impossible, but this is a look at what positions teams are looking to fill, what talent is expected to be on the board and how the class could unfold seven months from now.