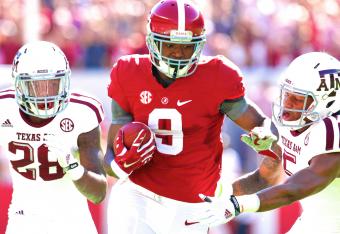 USA Today
Week 8 of the NFL season has come and gone. Some teams are playing well and in control of their playoff destiny—other teams are limping to the finish and already looking ahead to 2015. The halfway point between now and then is the 2015 NFL draft, and with it comes hopes and dreams for every NFL franchise.
Whether you're a struggling team trying to rebuild or a successful top-tier team looking to add a piece or two to secure a Super Bowl, the NFL draft is incredibly important. And with an upcoming class that looks to be stocked well at quarterback, running back, pass-rusher and cornerback, every team can head into the offseason feeling good about its chances.
Using an updated draft order based on current standings, here's a look at the first two rounds of the 2015 NFL draft.