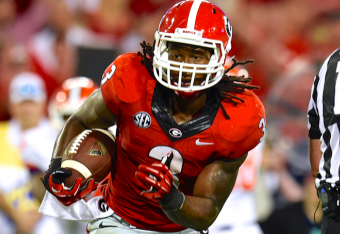 USA Today
The new college football season kicked off over Labor Day weekend, and it did not disappoint. With draft-eligible players all over the country taking the field and preparing for Week 2, it's time to start focusing on player evaluations for the upcoming 2015 NFL draft.
— The top-rated senior in the country just might be Texas A&M tackle Cedric Ogbuehi. Two teams I spoke to this week had him rated atop their preseason board.
— Christian Hackenberg isn't draft-eligible until 2016, but that hasn't stopped NFL teams from sneaking peeks at his tape. The comparisons to Andrew Luck are already starting around the NFL.
— Two high-level scouts both pointed out the play of Miami (Fla.) linebacker Denzel Perryman this week, and there's no denying the Hurricane dominated Week 1. Perryman ranks as my top inside linebacker for the 2015 draft.