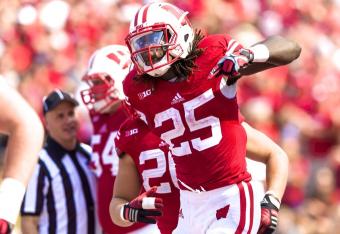 Getty Images
Top players are being injured, suspended, overrated and underrated. Basically, this means draft season is heating up.
The goal of the weekly Scouting Notebook is to inform, update and discuss all that's happening in the world of the NFL draft. We'll talk about A.J. Johnson being suspended while he's investigated in a sexual assault case. We'll talk about Marcus Peters and his rebound after being kicked out of Washington. We'll talk about players who are overrated and those who too many people are sleeping on as underrated prospects.
With another week of the regular season gone and the playoffs getting closer, here's one more look at the Scouting Notebook.
— Washington cornerback Marcus Peters was my top-ranked player at the position before being dismissed from the team, reportedly for conflicts with coaches. With more information coming in regarding his dismissal, Peters is still my No. 1 cornerback. According to sources close to the Washington program, the exact cause of his conflicts was such that his draft stock will be unaffected once the full story is told.