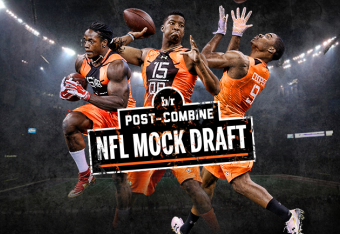 B/R
The 2015 Scouting Combine did much to validate what was seen on film, and there were also many cases of players putting on a performance that made you go home and recheck the tape. Vic Beasley, Chris Conley and Byron Jones are the three most notable names in that category.
But there's no time to sit back and reflect as the NFL draft train rolls on at 500 mph now until April 30, when the Tampa Bay Buccaneers turn in their draft card with the No. 1 overall pick.
I left Indianapolis convinced the Buccaneers already know who they will draft with that first pick. Who will it be? Find out in this brand new two-round mock draft.