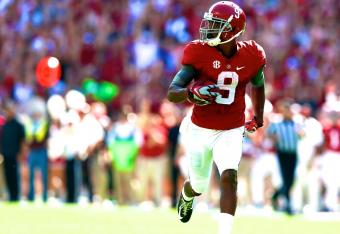 Getty Images
The college football regular season is nearing its end, and with that the NFL draft season really starts to heat up.
With one final update before the end of the season, here is a look at which draft-eligible (redshirt sophomores, juniors and seniors) players project best to the NFL at this time. Draft rankings are fluid, and things like good or bad play, injuries and more time to view prospects can have a drastic effect on the board. But through three months of play, these players stand out as the best.
Here's a look at my top 64 players overall and my top 10 players at each position. If your favorite player isn't included here, it may be because they are an underclassman I don't expect to declare for the 2015 draft. If they're a senior prospect, it could be because an underclassman is taking their spot.