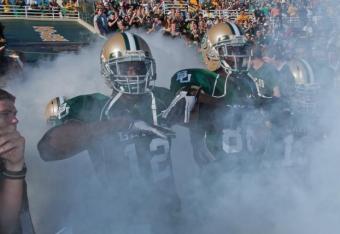 Photo courtesy of M Khursheed

The price paid for former Baylor wide receiver Josh Gordon exceeded almost all expectations: The Cleveland Browns used what should be an early-second round pick to add the big, fast, inexperienced wideout.
The draw of the supplemental draft lottery might have forced the Browns' hand, as they came in second behind Buffalo, another team rumored to have interest in Gordon. It is possible that they were also afraid of Washington, Miami or Dallas spending a second-round pick on Gordon.
Adam Schefter of ESPN reports that the Browns had Gordon in for a visit last Thursday and Friday:
Schefter also noted that the Browns were the only team to submit a second-round pick for Gordon. That means that a third-round pick would have likely landed him. But the Browns had to submit a claim based on what they thought Gordon was worth and what other teams might do. Since they were clearly high on Gordon, they probably felt that they couldn't risk losing him just to preserve the round of one of their picks.